Here,we show our highly recommended items.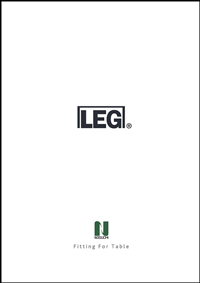 「LEG」
Fitting For Table
Overview
NOGUCHI HARDWARE CO., LTD. is one of the traditional companies for selling furniture parts and related items in Japanese market for more than 100 years. Our company was founded in 1915 with the manufacture for hardware for TANSU chests, HIBACHI brasiers and etc. Now, we design and provide wide range of hardware items. One of our company's missions is to provide items that are good design, easy to use, and highly demanded.
We are looking forward to hearing from you.
If there are any questions, please do not hesitate to ask us. We are looking forward to receiving your inquiry.